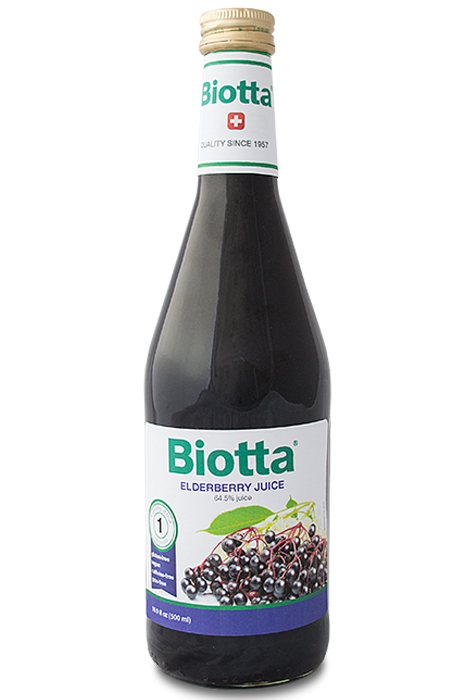 Elderberry Juice
Elderberries are rich in mineral nutrients aids in relieving inflamed and blocked respiratory passages.The toxins from air pollution has lead to an ever increasing strain on our respiratory passages.The natural active ingredients in elderberries can help regenerate the cilia's filtering function in the respiratory passages. Elderberries have a positive influence on the immune system and the juice from elderberries helps relieve colds and flu.
64.5% Juice
Serving Suggestion: Shake well. Refrigerate after opening. For best quality and freshness use within 7 days of opening.
Ingredients
Elderberry Juice, Elderberry Flower Infusion, Agave Nectar.
Nutritional Facts